We have recently introduced a new integration allowing BetterTrader users to link their existing TradeStation Brokerage account with their BetterTrader account. Now you can also create a TradeStation Brokerage account from within the BetterTrader app in a couple of simple steps. From the two plans below select whichever one suits you better. Clicking on it will bring up a detailed explanation on how to get started.
---
11 Steps to create your TradeStation Brokerage account ($0 Commission Plan):
Step 2:
Sign in with your credentials.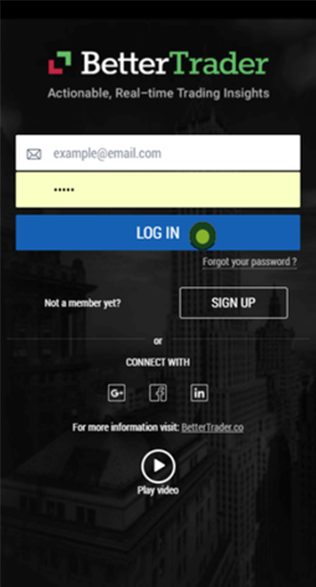 Step 3:
Once you are logged in, click on the menu button. The menu button looks like this: ≡ and is located in the upper left-hand corner of the screen.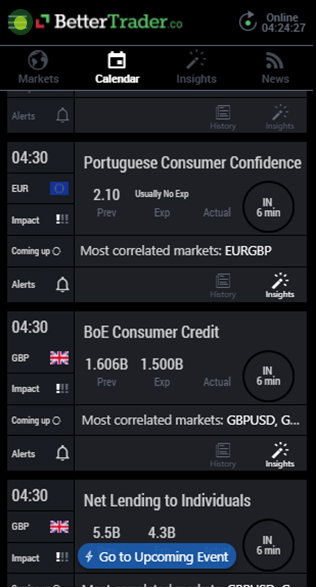 Step 4:
Scroll down until you see the option "Connect your broker", under the "Trading" section.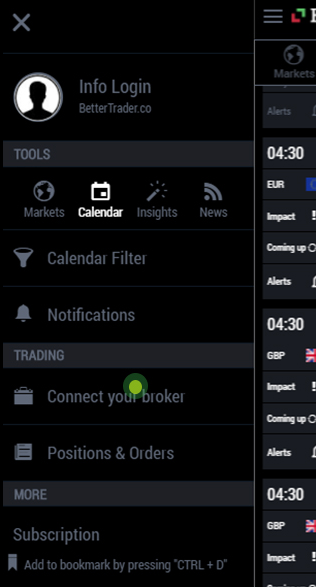 Step 5:
Choose "TradeStation" by clicking on it.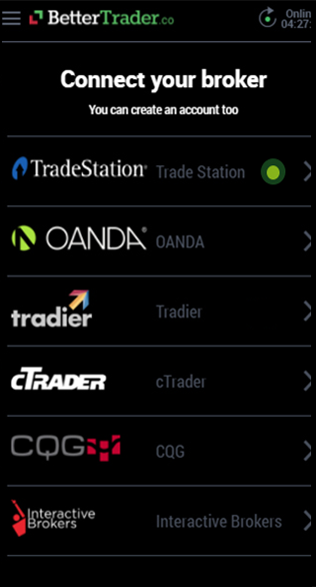 Step 6:
Go to "Create Account" by clicking on the "Create Account" button.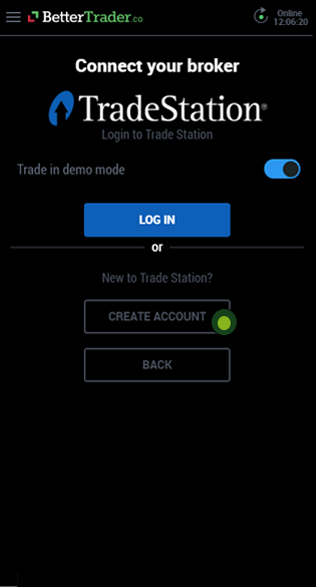 Step 7:
A screen with two different plans will appear: "$0 Commission Plan" and a "Pay as you go Plan". Choose the one that fits your needs best and click on the yellow "Open Account" button below it.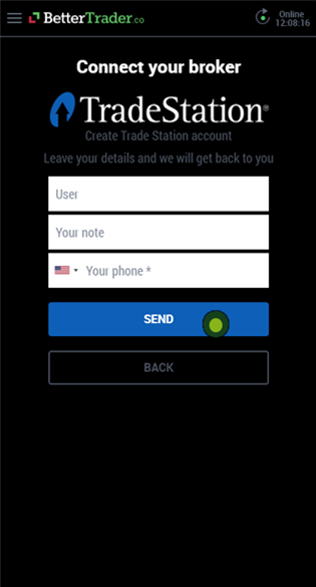 Step 8:
Enter your credit card details and click on the blue "subscribe" button. A confirmation email will be sent to you.