We would like to introduce a new functionality. BetterTrader users are able to link Tradier Brokerage account with the app.
The new setting allows you to take care of your portfolio and trading activity at the same app with analysis and news feed.
---
Linking BetterTrader and Tradier can be done by following the below steps:
Step 1:
Login with your credentials (email and password). If you don't have an account yet, click here and follow the steps to create one.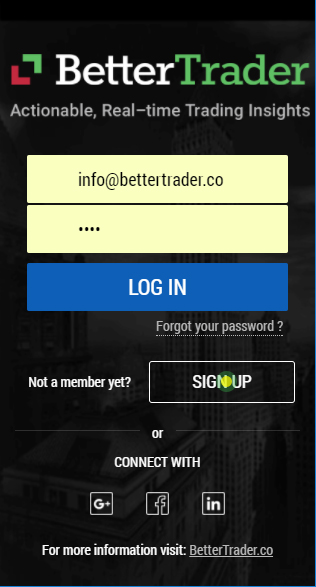 Step 2:
Once you are logged in, click in the menu button in the top left.
Step 3:
Scroll down until you see "Connect your broker", below the "Trading" section.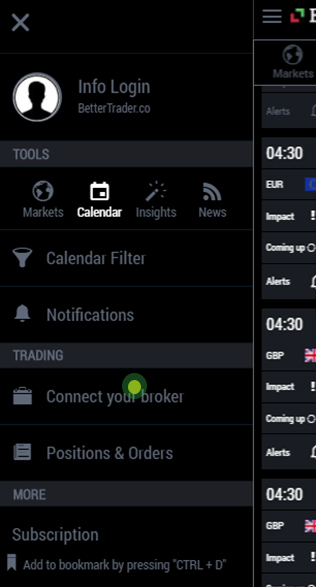 Step 4:
Choose "Tradier" by clicking on it.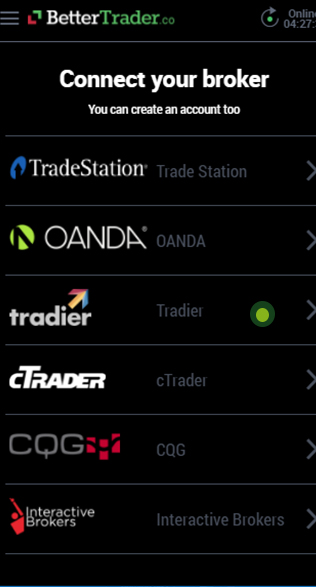 Step 5:
Click "Log In". If you don't have Tradier account yet, click on Create Account button and create an account in order to proceed.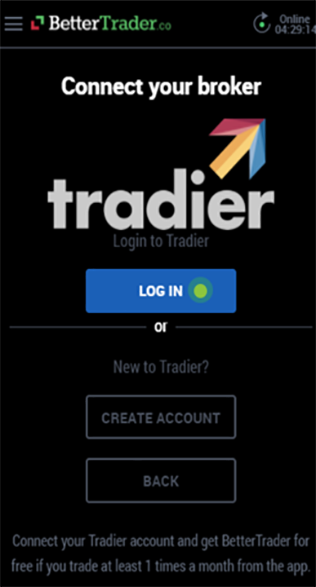 Step 6:
The login page will open. Enter with your Tradier credentials (username and password).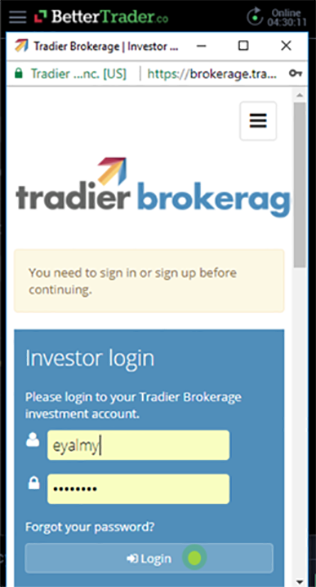 Step 7:
After you are logged in, scroll down until the "Approve Access" button appears - click on it.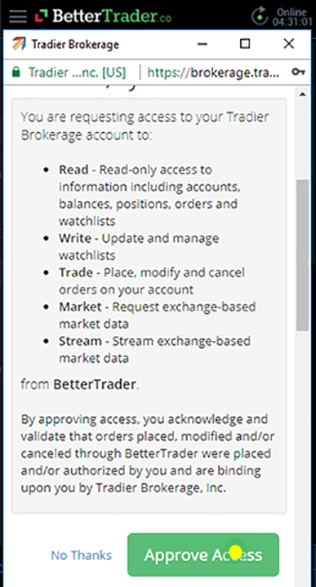 Step 8:
Once you approve it, a screen with your account informations will appear. You are good to go.