With BetterTrader.co you can:
→ Access the news faster than others
→ Interpret the news better than others
→ Infer impact of news on an instrument faster or better than others
Product spec
Real-Time Magnitude:
---
Once an economic event occurs, you can see the magnitude of surprise. Just click the event in the Calendar, and BetterTrader interprets whether the release was stronger or weaker than expected, and by how much.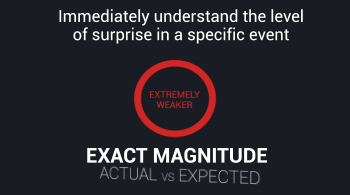 Perspective Insights:
---
Descriptive statistics summarize how this actual release compares to past releases.

Statistically Back-Tested Trade Ideas:
---
BetterTrader uses historical data to see how markets have reacted to similar situations in the past.

Smart Notifications:
---
Can let you know when an event happens before it happens. Don't miss an opportunity.

BackTester:
---
Prepare for the release by simulating positive and negative surprises and observe how the market reacted in similar situations. This gives you a better understanding of market reactions to different releases, allowing you to be focused and confident on which assets to trade.