Here's what you're missing in the first 60 minutes:
---
1. Magnitude of Releases
insights on the Magnitude of Releases based on BetterTrader's algorithmic research.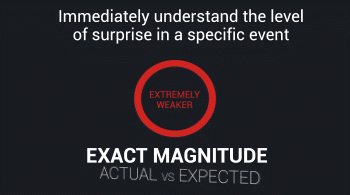 2. Focus on the Right Markets
Trade in the markets that are directly affected by the event. This gives you a distinct advantage over other traders by allowing you to focus on your key markets.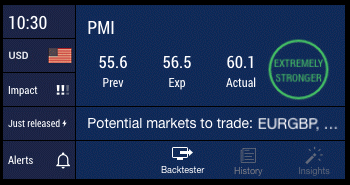 3. Get Statistically-Backed Information
Gain insights on how the market has reacted in similar situations and how influential its performance was in the past.

4. Understand the Release
Gain perspective of this Actual
number with respect to the past releases.